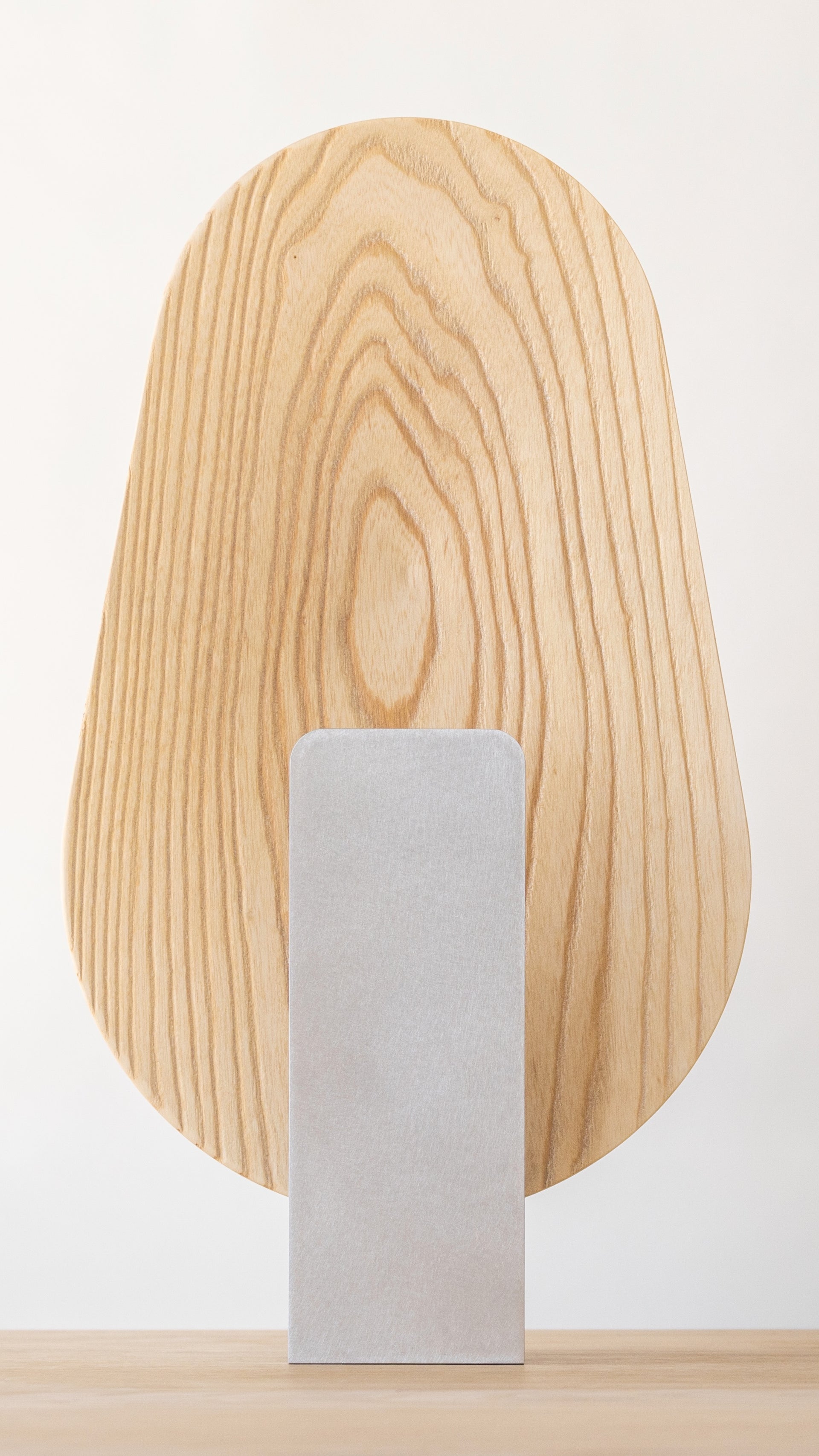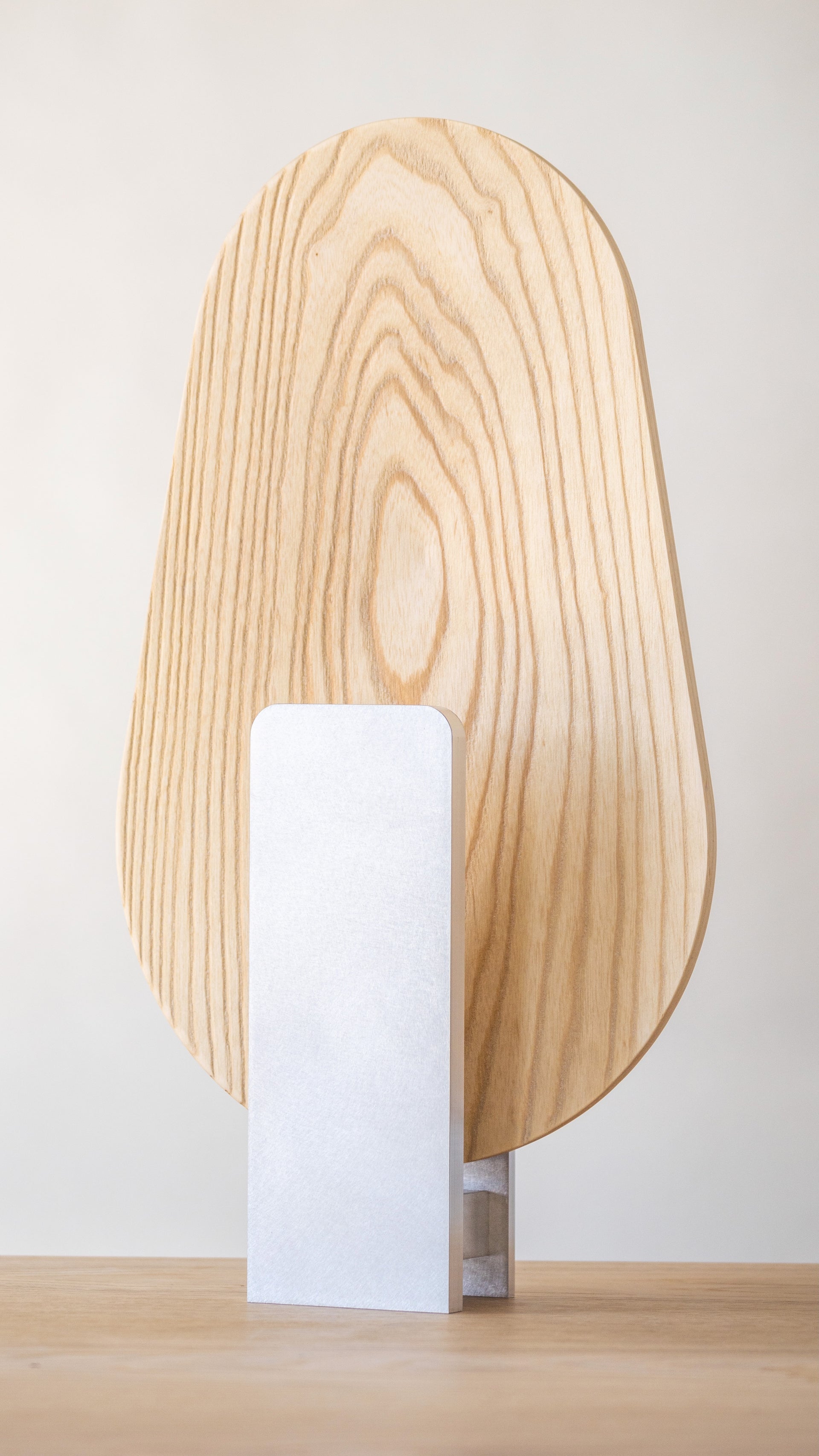 The Alamere Lamp - Natural Ash
Named for one of two tidefalls in California, Alamere embodies the weathered beauty of the California coast. Its soft, eroded shape speaks to a landscape sculpted by fog, wind, rain, and tides. Its namesake is a shimmering vertical cascade tumbling over a timeworn shale cliff directly into the Pacific, a rare confluence of natural elements displayed in a single microcosm.

Made from sandblasted ash and raw aluminum, Alamere is a sturdy table lamp emitting a warm, atmospheric glow. Balanced between rugged and refined, the soft texture of the lamp is emphasized with light and shadow.
Light Source
Emery Allen E12 5.0W COB LED Bulb
Materials
Sandblasted solid ash and raw aluminum
Dimensions
Height 18 inches, Width 10 inches, Depth 3.25 inches
Lead Time
Orders will ship 2 weeks from the date of purchase. If you have a project in mind and would like to expedite your shipping and lead time, please get in touch with us directly at hello@foragercalifornia.com

Price 
This price does not include sales tax and shipping.